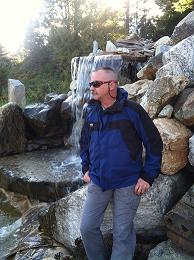 Bob Abbott
Location:
ID, United States
Certifications:
Advanced EMT, WEMT, EMS Instructor
Description:
Bob works as a career Advanced EMT, Training Coordinator and EMS Instructor for Bonner County Emergency Medical Services in Sandpoint, Idaho. A seasoned EMS provider and instructor, Bob is a member of the county Wilderness Response Team and volunteers for a local search and rescue group. Bob also worked for more than 20 years as a professional writer, photojournalist and natural history photographer. He lives in Sandpoint with his wife, Lisa, and their household of rescued animals.
When he's not dodging moose in his front yard, Bob spends his time soaking in all the magic the North Idaho backcountry has to offer.