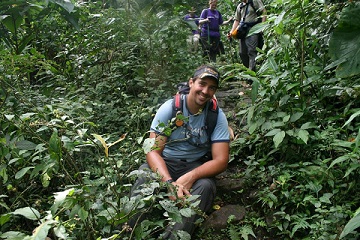 Bruno Parente
Location:
Brazil
Certifications:
MD, WALS
Description:
Bruno is currently an E.R. physician and a Dive Medicine specialist from Rio de Janeiro – Brazil. After Med school he spent a few years in the Brazilian navy as a Diving Medical Officer, when he experienced Wilderness Medicine. Later he worked around the South Atlantic, in offshore oil platforms as remote site physician.
He is engaged with the development of Dive and Hyperbaric Medicine locally as member of DAN Emergency Hot Line.
Whenever he can, he is the sea practicing free diving spearfishing. This passion already took him around, guiding spearfishing expeditions in remote areas such as Atlantic, Pacific, Indian Ocean and also Sea of Cortez, even in sharky waters!