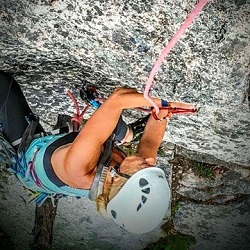 Heather Blake
Location:
ME, United States
Certifications:
RN, BSN, CEN, CCRN, CFRN, NR-EMT, WEMT
Description:
Heather is a Registered Nurse at LifeFlight of Maine with a background in Emergency Medicine and Critical Care with CEN, CCRN, and CFRN certification. She also holds an NR-EMT, Wilderness EMT and is currently working towards her NREMT-P.
Heather was formerly a Registered Maine Guide in the White Water Rafting industry and currently volunteers as a Ski Patroller and OEC instructor for NSP and ACLS instructor for the American Heart Association. Passions include Medical Missionary work in Africa, the Dominican Republic and Vietnam and trekking - most recently to Everest Base Camp in Nepal. Loves Rock Climbing and is preparing for her third half marathon.