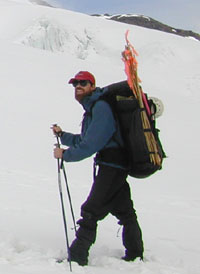 Jeff Baierlein
Location:
WA, United States
Certifications:
MS, NREMT-B, WEMT
Description:
Jeff Baierlein has worked as an EMT with ambulance services in Washington State and Arizona, and served as team leader, member and trainer with technical, high-angle and backcountry Search and Rescue teams in New Hampshire, Arizona, and Washington.  Jeff has led mountaineering, backpacking, rock climbing, kayaking, canoeing, canyoneering, caving, and sailing trips in the US and internationally with a variety of organizations since 1987.
Jeff is the Director of Viristar (www.viristar.com), providing consulting and training for outdoor programs.  He has been the Executive Director of the Boojum Institute for Experiential Education and the Executive Director of the Baltimore Chesapeake Bay Outward Bound Center, and has served in leadership roles with other outdoor education, field science and environmental education nonprofits.  Jeff is an expert witness regarding wilderness safety and outdoor education, and Vice Chair of the Washington Advisory Committee of the Northwest Outward Bound School Board of Directors.  Jeff has been a Board member of the Association for Experiential Education, the Northwest Environmental Education Council, Prescott College, and the Community Foundation's Idyllwild Community Fund, as well as a member of the Washington State Governor's Council on Environmental Education. 
Jeff has been teaching for Wilderness Medical Associates since 1997.