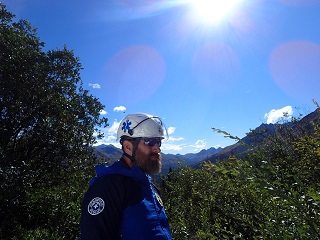 Jeremy Lilly
Location:
AK, United States
Certifications:
EMT-III, EMS Instructor
Description:
Jeremy is a retired USAF Survival Evasion Resistance Escape (S.E.R.E.) Specialist with 28 years of military service including 9 combat deployments. In addition to his military experience Jeremy has over 30+ years of civilian Search and Rescue (SAR) and remote emergency medicine experience.
 He has served in all facets of SAR and rescue operations throughout his career and is the owner/ lead instructor of Alaska Search Rescue and Survival Training a veteran owned small business in Anchorage.
 Jeremy currently volunteers with the Alaska Mountain Rescue Group (AMRG) as a Technical Team Leader/medic and the Alaska Incident Management Team–SAR (AIMT-SAR)
 Other Certifications:
National Association of Search and Rescue (NASAR) Instructor/ Lead Evaluator
Mountain Rescue Association (MRA) Out of Region Lead Evaluator