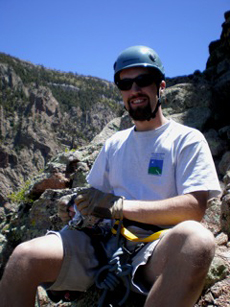 Kyle Cole
Location:
NM, United States
Certifications:
WEMT-P, BS
Description:
Kyle has been involved with Wilderness Medicine since 2003 when he took his first Wilderness First Responder training. He then attended a Wilderness Advanced Life Support course.
Kyle's past experience includes service with the US Marine Corps, a local mountain rescue team, various guiding trips, and training as a rescue diver with PADI. Kyle's hobbies include backpacking, rock climbing, fly fishing, boating, and wilderness survival.
Kyle currently works as a paramedic for a busy metro EMS system and as a ski patroller in the Santa Fe ski area. Kyle and his wife live in Albuquerque, NM with their two labs and cats.