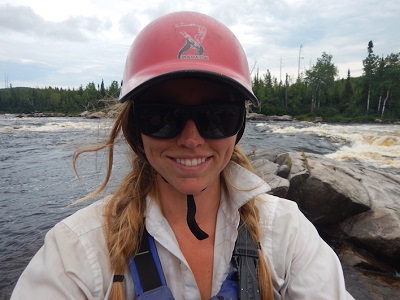 Rachel Worth-Cappell
Location:
BC, Canada
Certifications:
Naturopathic Doctor Candidate
Description:
Rachel began in the outdoor industry in 2006, working as a climbing guide along the Youghiogheny River. Ever since then she has worked on rivers; her love for whitewater led her to guide remote trips throughout Ontario, Quebec and Manitoba with organizations like Boundless Adventures, Camp Kandalore, Northern Tier High Adventure Base, Paddlefoot and the Paddler Co-op.
In 2014, Rachel took up a new adventure in the field of medicine, pursuing a degree in naturopathy in Toronto, ON. She is a recent graduate of the Canadian College of Naturopathic Medicine with a Doctor of Naturopathy degree. After her brief tenure as a city gal, Rachel will be moving back into the woods to marry her love of medicine, wellness and wilderness. In her spare time she can be found paddling, biking, climbing, skiing, and wandering in the woods with her dog, Harley. Or, in her pajamas watching Adventure Time.