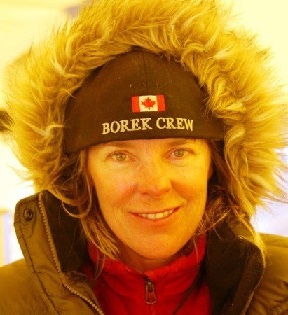 Susan Purvis
Location:
MT, United States
Certifications:
WEMT
Description:
Susan Purvis is a Lead Instructor with Wilderness Medical Associates, American Institute for Avalanche Research and Education (AIARE), American Avalanche Association (AAA) Professional Member, and Author of her new memoir, GO FIND: My Journey to Find the Lost—And Myself (publish date Oct 2, 2018).
Susan's love for adventure and medicine has taken her to the hottest, coldest, and highest places on earth; Ethiopia, Antarctica, and Nepal. As a wilderness medicine expert and extraordinary speaker, Susan has worked on film sets for National Geographic Channel, truTV, appearing on the science documentary, The Hottest Place on Earth, aired on the BBC and Discovery. She's been featured or quoted in the Wall Street Journal, Smithsonian, on CNN, television, numerous magazines, and newspaper articles.
Since 1998, Susan has owned and operated Crested Butte Outdoors International, based in Whitefish, Montana (www.cboutdoors.com). Her job is to teach students how to think critically in unconventional settings. In 2002, Susan started a non-profit high altitude medicine program for local Mt. Kilimanjaro and Mt. Everest Guides.
An explorer by passion, Susan combines wilderness medicine, desert survival, exploration geology, K-9 search and rescue to land jobs on seven continents. Susan has served as a medic at a remote field camp and on an ice breaker in Antarctica, explored for gold in the Dominican Republic and Mexico, and produced a documentary in the Amazon jungle. Susan spent a decade working at an urgent care/orthopedic ski clinic in Crested Butte. She has worked as a professional ski patroller, guide, K-9 avalanche expert and SAR member. Susan has been teaching for WMA since 1997 and is a brand Ambassador for Marmot.
When she is not teaching you can find her boating on the cold, clear rivers in northern Montana or in search of the last great powder stash. Go Find is her first book.