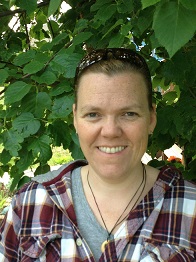 Tamara Grantham
Location:
YT, Canada
Certifications:
PCP
Description:
Tami Grantham is a Primary Care Paramedic who has worked for the past 20 years in Northern BC and in remote Northern Communities as a Medic and Ecologist. Tami grew up on the shores of Kluane Lake in an off the grid cabin with her two siblings and parents. They lived very much a subsistence harvest lifestyle; hunting, fishing and trapping. 
Tami a NOLS Alumnist, has worked as a Medic and Guide for the Dept of Education, numerous private industry companies and is now the Senior Manager of Heritage Lands and Natural Resources for the Carcross/Tagish First Nation. She also is the sole owner of WILDER where women from all over the world come to learn Northern Bushcraft, Environmental Connection, Backcountry Travel and Cooking and so much more!!
She is an avid and experienced outdoors woman who lives on a 160 acre mixed farm with 9 horses, 3 dogs, 8 pigs, 100's of chickens and turkeys, rabbits and her husband Lloyd. She has 5 children and 5 grandchildren and one more on the way.
Paddling of all kinds, cycling, hiking, hunting, fishing, horseback riding and yoga are her passionate hobbies.