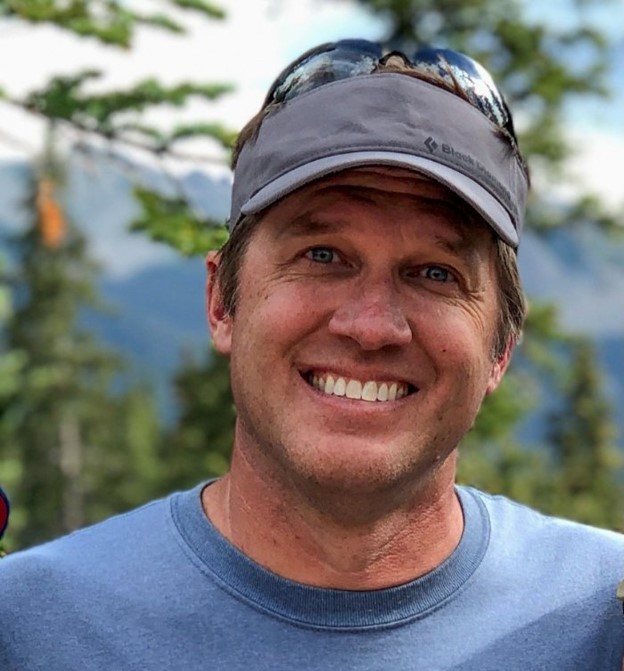 Erik Forsythe's journey with wilderness medicine began in 1991. After growing up in Michigan and spending four years at the University of Colorado – Boulder, Erik promptly settled in Crested Butte, with a goal of finding someone who would pay him to ski. During his first winter in Crested Butte, Erik enrolled in a WEMT course in order to become a ski patroller. In doing so, he discovered a love of medicine and sought out more opportunities to learn. He also met his future wife, Shelley. Erik began volunteering for the local EMS service, then became an EMT-Intermediate before completing Paramedic school. Erik found his way to WMA through his friend, Jeff Isaac, and completed the IT in 2000. A year later, he became a Lead. In addition to working with WMA, Erik volunteered for the Crested Butte Fire Protection District for 18 years, ski patrolled full time at Crested Butte Mountain Resort for two decades (including 4 years as Patrol Director) and served as EMS Chief at Gunnison Valley Hospital.   
Now, Erik is a full-time flight paramedic for St. Mary's Hospital in Grand Junction, servicing western Colorado and eastern Utah. He continues to live and ski patrol in Crested Butte and teaches for WMA. Erik is also an active member of the High Angle Search & Rescue team for Black Canyon National Park and has been for the better part of a decade. Erik occasionally fits in being a medical guide for an Everest base camp trekking company. He was one of the first responders to assist base camp survivors after the earthquake in 2015. When he's not working in the field of medicine, you can find Erik ice climbing, skiing, fly fishing, and climbing 14'ers with his family. 
Erik is now partnering with Johan Hovelynck, a Belgian WMA instructor, to expand WMA's offerings in Europe. After instructing for Outward Bound Belgium for 13 years, Erik recently joined with Johan to create a newly licensed training company, WMA Europe, to actively train local Assistant Instructors with the goal that they become Leads. Currently, the majority of WMA courses are offered in Belgium, Finland, and Italy. Erik and Johan plan to continue to nurture those courses while also expanding across the continent. 
A defining characteristic of Erik's career is that he loves to incorporate his family in his travels, frequently bringing them along on work trips to places like Maine, Europe, and Nepal. A moment that sums up his work-family balance was his first day of paramedic school – the very same day Erik and Shelley discovered they were expecting their first child. The story highlights perfectly the balance of wilderness medicine, career, and family, as well as how Erik ties everything together. 
WMAI: "What do you believe are the key attributes to being a successful wilderness medicine professional?" 
Erik: "Here are my three tips: 
A strong foundation in the fundamentals of medicine combined with experience in remote settings gives people the knowledge they need and the confidence to provide appropriate care. 

 
The ability to adapt and think outside of the box, think on your feet, and be creative. Be a problem solver.

 
As I learned from WMA, there are no rules – only general principles and common sense."

 
WMAI: "What is the one thing every person teaching wilderness medicine must know?" 
Erik: "Keep it fun! If you keep people laughing, it keeps them engaged, and if they're engaged, that's when they're learning."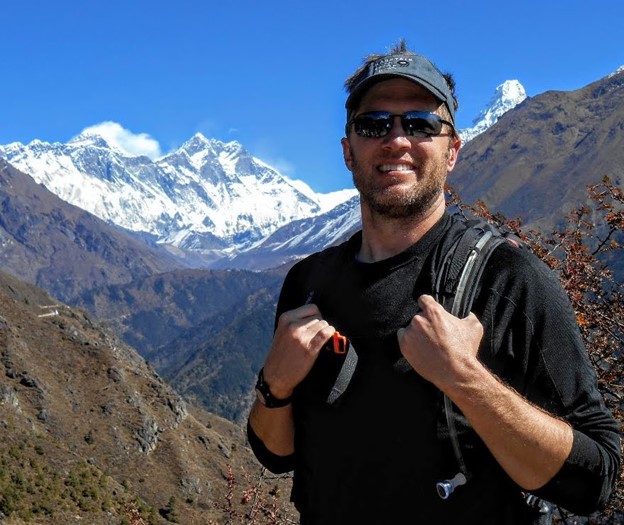 Erik in Nepal, with Mt Everest in the background.