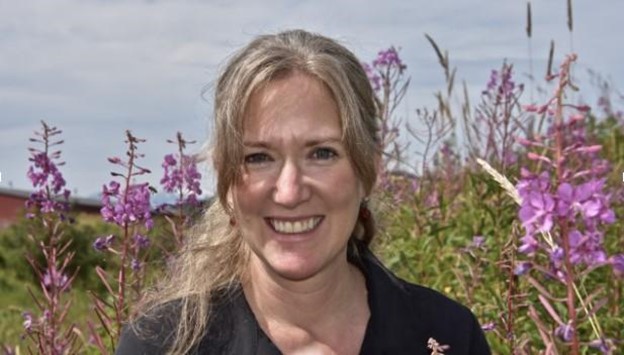 Julie is a seasoned Corporate Instructor based in Southeast Alaska. She became an instructor in 2002 and moved to Alaska in 2005 from South Carolina. Julie teaches WEMT, WALS, WFA, WFR, and open recert courses through her licensed training company, Takshanuk Training, LLC. In addition to teaching, Julie is enrolled in an MHPE (Master of Health Professions Education) program; she wants to use that knowledge to develop prehospital curricula which addresses gaps in EMS educator training and professional development, with a goal to improve remote ongoing mentoring and quality improvement programs. She works as a flight nurse and volunteers as a paramedic and EMS director. She has been the co-chair for Alaska's updated scope of practice implementation and rollout, working with a team to identify a new scope of practice, create and pilot curricula and supporting resources, train instructors, and is now evaluating the rollout to instructors and EMS providers. When Julie isn't working, she enjoys backpacking, sea kayaking, backcountry skiing, and fishing and hunting for subsistence.
We asked Julie what she believes are the key attributes to a successful wilderness medicine professional: Her response?
"Critical thinking to apply medical and rescue concepts while planning for the next contingencies and being a valuable team member – this can be in a leader or member role – without ego. Using previous knowledge but avoiding anchoring bias. Being aware of cognitive dissonance and suspending it to listen."
We asked her: what is the one thing every person teaching wilderness medicine must know?
"(That) Their experience is one sliver of the world's events and, though valuable, may not be the only way to solve a problem."
Here are two vignettes of her experiences:
"In class, we did a scenario with a hunter who had fallen down the cliff. The group said that was something they had never responded to, but went through the exercise of cautious lifting, stabilizing the pelvic injury, and keeping the patient-actor warm. A couple of weeks later, I got a call from one of the students who said, 'You aren't going to believe what we just went to. A hunter with a broken pelvis who spent the night out. It was just like the scenario and I don't know if we would have known how to safely lift him and not make the pelvis worse if it had not been for that scenario in class.'"
"A former student called me after being asked to step into a leadership role for the initial response to a natural disaster. She said, 'I kept thinking about what you would say in our training- figure out what is urgent and what is important – sort out the noise – and how can I maximize each person's strengths.  We implemented closed-loop communication early with frequent structured check-ins. Our team ended up being a role model for functionality and safety for other teams.'"