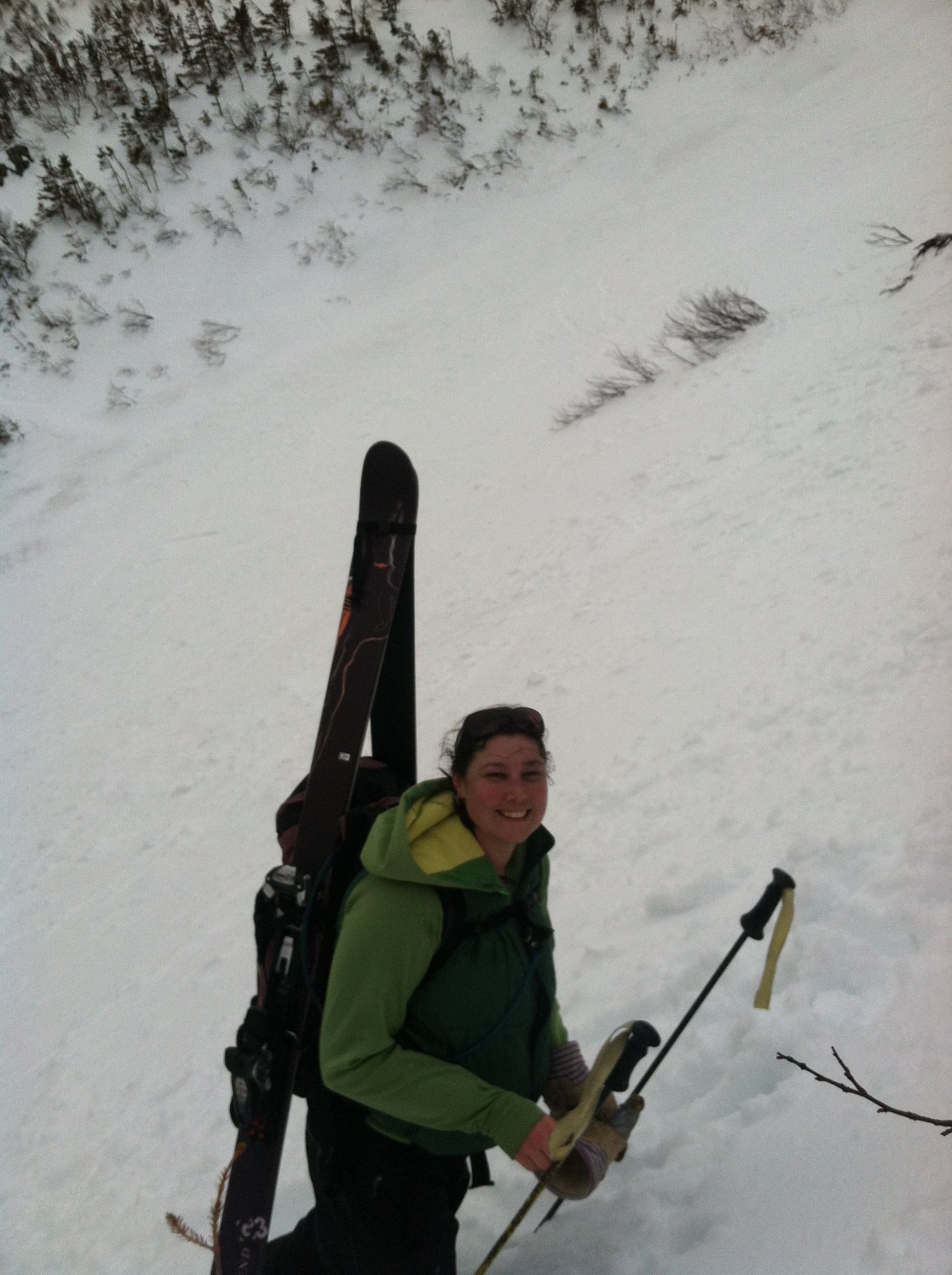 Robin grew up outside of Boston in a rural farming community. She began visiting western Maine on weekends in high school, where she got out skiing with her dad and began tagging along with ski patrollers. Robin's introduction to medicine came in 2001 after her freshman year of college when she took her first WEMT class through WMA International in Hebron, Maine. While pursuing a degree in Geology at Colby College in Waterville, Maine, Robin began working nights for an ambulance company and working for her campus rescue. Robin tried really hard to work as a geologist after graduation, but kept being picked for health and safety roles. She spent a handful of years working in Field Health and Safety in both the U.S. and overseas, and from there she began doing risk management for study abroad programs operating in Baja Mexico, Costa Rica, Australia, Kenya, Tanzania, Panama, and Turks and Caicos.  
In 2009, Robin decided to move back to western Maine where she continues to live, enjoying life "in the middle of nowhere" in a cabin built from recycled materials. This same year, Robin entered graduate school in pursuit of her degree in Field Health Disaster Science and simultaneously began her journey to become an instructor for WMA International.  
Robin currently works as a ski patroller at Sunday River in Newry, Maine, one of the largest ski areas on the East Coast. She has served the resort in various capacities since the late 90s, eventually becoming part of the patrol leadership team and also working closely with medical direction to develop and implement guidelines for patient care. Robin also works with the local search and rescue team. 
Outside of her professional roles, Robin spends a great deal of time working on her home, processing firewood, working in her huge vegetable garden, and spending time with her "crazy rescue dog" Harley and cat Charlie. Her outdoor adventures are mostly skiing-based in the winter and whitewater-based in the warmer months. She also recently bought a bike during the initial COVID lockdown and has spent some time getting into mountain biking on her preferred "nice mellow single tracks." 
WMA: What are some defining moments of your career? 
Robin: One defining moment was when I was doing disaster response in the Bronx following superstorm Sandy and helping to set up a medical clinic on a college campus. That situation made it really click – Nobody here has electrical power, and because everything is flooded nobody has sanitation at home either. So, getting "out of the woods" to a hospital isn't really an option because the entire area is shut down. That sort of idea of remoteness is not just "how far into the woods are you" but really "how limited are your resources and what's your exposure to the surrounding environment." 
WMA: Do you have any advice for students taking a course with WMA and learning how to make decisions in that environment? 
Robin: It's not ultimately about being right. You can get a patient to the hospital and find out there's no spine injury. That doesn't mean you made the wrong decision to protect for a spine injury and take them to a hospital. You have to make the best decision you can with the information and resources you have at the time. 
WMA: What are some skills or attributes that you want your students to take away from your courses? 
Robin: The biggest thing I care about is that people deserve to be confident in what they're doing. Me recognizing that someone is a good WFR is not the same thing as that person knowing that they are. I really care that people walk out feeling some ownership for what they have learned. Another big thing I want students to have is people skills, and so much of that is letting the patient have some agency in the situation. You can't force somebody to hike down a trail with a broken leg. You have talk them into it. And you have to deal with it when they say "hey, this actually isn't working. I need something else." 
The WFR course, for me, is a great way to break through the barriers that keep people from feeling comfortable and confident in the outdoors. And if what they want to do is a one-mile hike to go pick some blueberries then that's great – let's make them feel comfortable and confident in doing that.