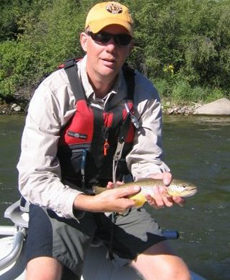 Graham Stokes
Location:
OH, United States
Certifications:
WEMT
Description:
A lifelong outdoorsman, Graham became a professional guide in 2006 and first certified in wilderness medicine in May of that year.  He is also a former paramedic and volunteer firefighter.
Graham specializes in teaching and guiding fly fishing and is on a mission to spread the word that there are great fly angling opportunities in the midwest.
He lives in Gambier, Ohio with wife Ellen, their black lab, Juno and a growing collection of hand-powered watercraft.