Abby Rowe, President
Abby is the President of Wilderness Medical Associates. As a lifelong educator, she has over twenty years of experience leading domestic and international expeditions and teaching outdoor leadership and technical skills. Her affiliation with Wilderness Medical Associates ("WMA") began in 1996 when Abby took her first WMA course. That connection was strengthened in 2006 when, as director of Colgate University's Outdoor Education Program, she sponsored WMA courses on campus as part of her training and mentoring of student instructors in leadership, teaching, and outdoor skills. Since 2017, she has been a WMA instructor, and in November 2020, she purchased the company from David "D.J." Johnson, M.D.
As WMA's president, Abby is committed to continuing the company's mission of serving students, sponsors, and instructors and providing high-quality curriculum and programming. She is passionate about program and curriculum design, place-based education, the transformational power of wilderness experiences, and the power of offering peer leadership experiences.
In addition to Abby's 10-year term of service at Colgate University, she has taught for Cornell University Outdoor Education and the Hurricane Island Outward Bound School. She also has worked as a rock climbing guide for Acadia Mountain Guides. Abby currently works as an EMT on Mount Desert Island, Maine.
Abby has served on the Board of Directors of the Association of Outdoor Recreation and Education (AORE) and currently serves on the Board of Trustees of College of the Atlantic in Bar Harbor, Maine, as well as the Board of Directors of the Carpenter's Boat Shop in Pemaquid, Maine. She also volunteers as a trainer and participant for Mount Desert Island Search and Rescue.
Abby lives on Mount Desert Island on the coast of Maine.  An avid sailor, sea kayaker, rock climber, hiker, whitewater boater, and Nordic skier, she spends as much time as possible in Acadia National Park and its surrounding waters with her partner and local friends.
Abby holds a BS from Cornell University and an MA in Higher Education from Boston College.
Luke O'Neill, Chief Operating Officer
Luke's work in leadership-focused education began when he joined Outward Bound in 1990 and earned his WFR certification with WMA. Over the course of his 31 years with Outward Bound, Luke has led sea kayaking, sailing, backpacking, mountaineering, and scuba diving courses for several different Outward Bound schools.  He has also served as a program manager and facilitator for both Outward Bound Professional and Outward Bound Peacebuilding.
His career has also involved launching and leading educational ventures including American Explorers, a program of The Arthur M. Blank Family Foundation, Shackleton School, an independent high school in the Boston area, The Henderson International School, a member of the Meritas family of independent schools, and The Cape May Fund.
Luke holds an MBA from Harvard Business School and earned both his undergraduate and law degrees from Georgetown University.
Will Smith, Medical Director
Will Smith, M.D. is the current Medical Director of Wilderness Medical Associates International and has been a one of our instructors since 2007. Will is an avid outdoorsman, emergency room physician, paramedic, and Fellow of the Academy of Emergency Medical Services (FAEMS). Currently, Will works as a full-time emergency department physician at St. John's Health in Jackson, Wyoming, is a Clinical Assistant Professor at the University of Washington School of Medicine, and runs Wilderness & Emergency Medicine Consulting, LLC, advising clients around the world on how to save lives in wilderness and remote environments.
In addition to serving as the Medical Director at WMA International, Will serves as the Co-Medical Director for Grand Teton National Park and Medical Director Teton County Search & Rescue, Jackson Hole Fire/EMS, and Bridger Teton National Forest. Will is also a Colonel in the U.S. Army Reserve Medical Corps and has served several tours in the Middle East, Croatia, Egypt, El Salvador, and Panama.
When Will is not working, he loves to immerse himself in the outdoors. He has summited mountains all over the world including Mt. Kilimanjaro and Mt. Orizaba. He also scuba dives, treks, and competes in endurance races. He is married and has an 18-year-old daughter and a 16-year-old son with whom he shares his love of wild places.
You can learn more about Will's background through his CV and his work at Wilderness & Emergency Medicine Consulting, LLC.
Jeff Isaac, Curriculum Director
Jeff is a physician associate and WEMT with a particular interest in backcountry and marine medicine. His 40 years of experience includes service as a fire/rescue crewman, professional ski patroller, mountain rescue team leader, and medical practitioner in hospital emer­gency departments and remote clinics. He has been an instructor for Wilderness Medical Associates International since the inception of the company and has served as its Curriculum Director for more than 25 years.
Jeff is also a licensed captain and an experienced mariner, having logged thousands of miles in the Atlantic and Pacific Oceans and the Caribbean Sea. His outdoor resume includes 20 years as an instructor and course director with the Hurricane Island Outward Bound School, as well as numerous backcountry misadventures by foot, horse, canoe, bicycle, raft, and old trucks.
Amy Bushell, Purchasing & Logistics Coordinator
Amy grew up in the lakes region of western Maine, where she enjoyed all outdoor pursuits. Her early jobs included working for Maine Department of Conservation, Pleasant Mt. Ski resort & Saco River Recreational Council.
Amy has travelled extensively, including visits to Europe, North Africa, New Zealand, and a few road trips across the US. She lived in California, the Berkshires of Massachusetts & Stratton Mt., VT before returning to her home state. Amy has worked with WMA since 2014 in the capacity of purchasing & logistics coordinator, where her dog, Frida works part time.
Laura MacLeod, Data Systems Analyst
Laura grew up in Midcoast Maine. Spending her summers hiking, canoeing, and kayaking around Maine with KieveWavus Education drew her to Gettysburg College's GRAB program where she ran challenge courses and led hiking, kayaking, and climbing programs. During this time, she received a WMA WFR. Post-graduation, Laura received her Wilderness EMT license from NOLS before returning to Maine. Over the last few years, she experimented with various jobs before landing her dream job working behind the scenes at WMA. When not working, Laura enjoys baking, gardening, and spending time outdoors with her partner Chad and two mini Australian shepherds, Cabot and Croix.
Grace Sherman, Client Support Specialist
Grace grew up in Rhode Island and attended college at Wheaton College in Massachusetts. There she studied Biology and developed a passion for all things outdoors. Some of her previous work experience has included wetland habitat restoration and nursery/garden centers. Grace grew up spending each summer visiting Kennebunkport, so she jumped on the opportunity to move to Maine post-graduation to participate as a member of the Maine Energy AmeriCorps Program. During this program, she worked to help keep homes warm and lower heating costs for low-income Mainers.
When she isn't working, Grace enjoys being outside hiking, talking about moving to Ireland one day, or dabbling in her newest hobby of road biking. Grace is very excited to be a part of the WMA team.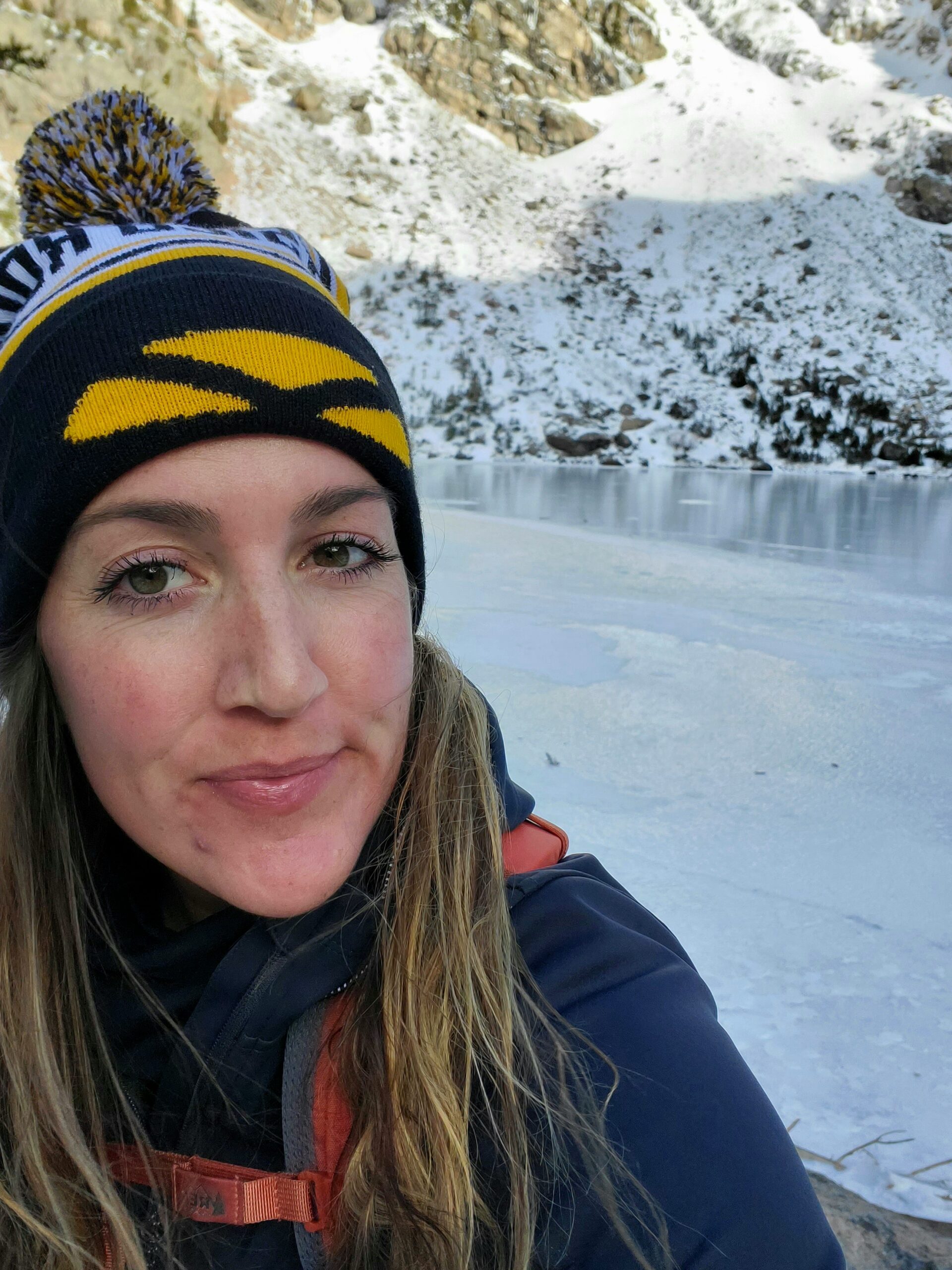 Alicia Marsh, Freelance Writer
Alicia is originally from a small town in Pennsylvania known for fly-fishing and its proximity to the Appalachian Trail. She grew up hiking, camping, kayaking and generally finding ways to get outside. She earned an undergraduate degree from Penn State University and a law degree from Duquesne University in Pittsburgh, Pennsylvania. After law school, Alicia moved to Colorado to enjoy its incredibly big skies and colorful mountains.
When she isn't working, Alicia can be found hiking, running, acquiring houseplants, and searching for new ways to travel and see the world.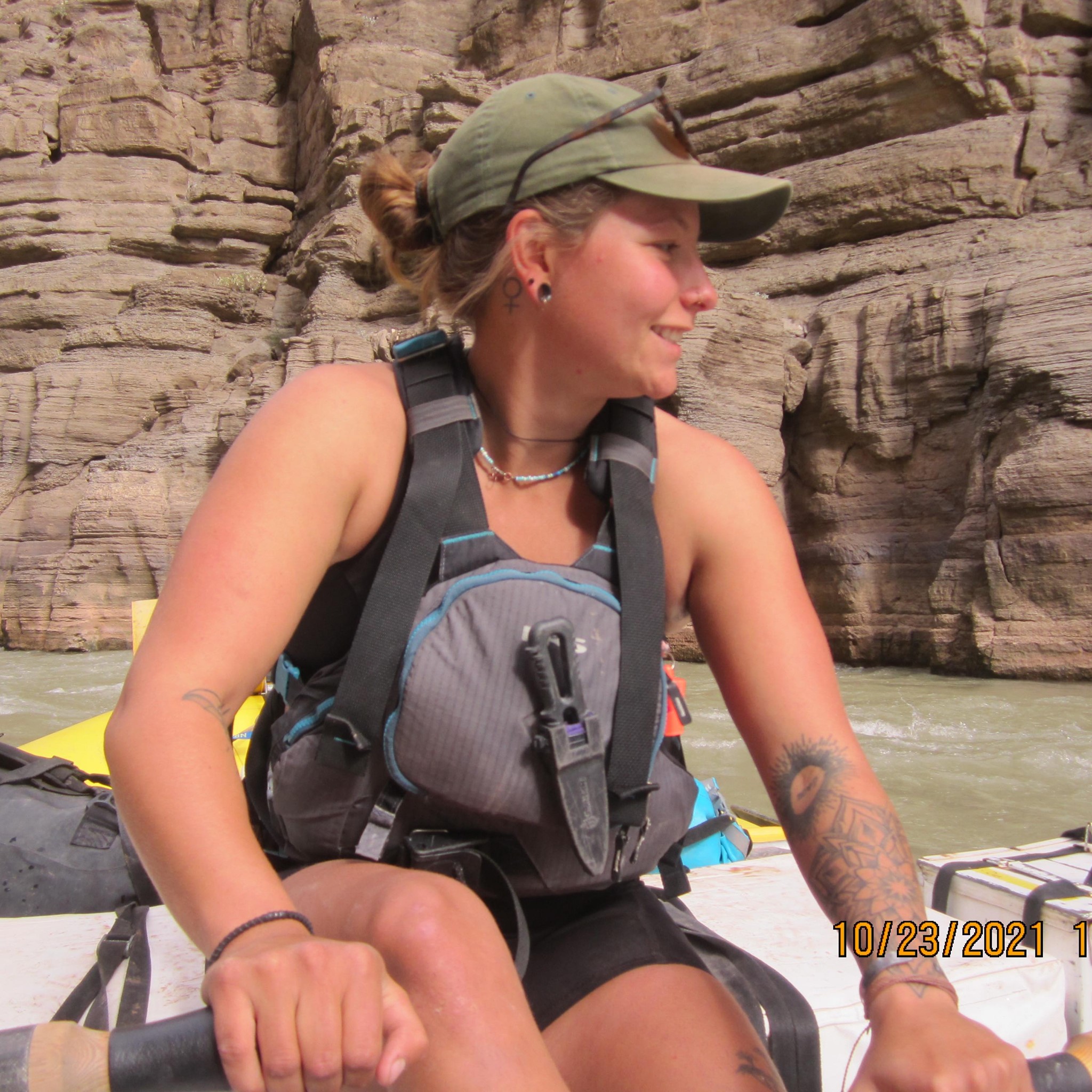 Amber Albe, Social Media Coordinator
Amber spends her summers commercially guiding and kayaking whitewater in Northern Maine, her winters as a snowmaker at Sunday River Skiway, and any leftover time she has doing digital design. Amber began her work with Wilderness Medical Associates following her first WFR course in the spring of 2022, which she considers to be the most beneficial course she has taken as an outdoor enthusiast. Amber holds a Bachelor's Degree in both New Media Studies and English from Eastern Connecticut State University. Following her degree and work as a Program Director at the YMCA, Amber moved into more adventurous pursuits to stoke her fire. She looks forward to more experience in backcountry expeditions and medicine.